Your gift enables Holy Angels to continue a legacy of academic excellence with demanding standards for critical thinking, collaborative effort and creativity that are built into a Holy Angels education. Your support helps us to meet present needs and prepare for the future.
The Academy of the Holy Angels educates students to become lifelong learners equipped with the skills and knowledge to be successful in a rapidly changing world. Faculty and administrators foster an environment and culture where equal importance is placed on academic excellence, character development, moral integrity, and service to others. 
Unrestricted gifts provide the essential flexibility to enable Holy Angels to take advantage of opportunities that arise and to meet the demands and challenges of educating students with a competitive edge.
Tribute Gifts: If you would like to make a donation in Honor of or In Memory of a loved one who has passed, please select from one of the funds below.
Giving Levels
AHA Dome Society 
 $50,000+
 AHA Leadership 
 $20,000-$49,999
 SSND Society
 $10,000-$19,999
 Blessed Theresa of Jesus Society 
 $5,000-$9,999
 Mother Caroline Society 
 $2,500-$4,999
 Sister Nonna Dunphy Society
 $1,500-$2,499 
 President's Council
 $1,000-$1,499 
 AHA Women
 $500-$999 
 AHA Associates
 $250-$499
 Century Club
 $125-$249 
 Angels Club
 up to $124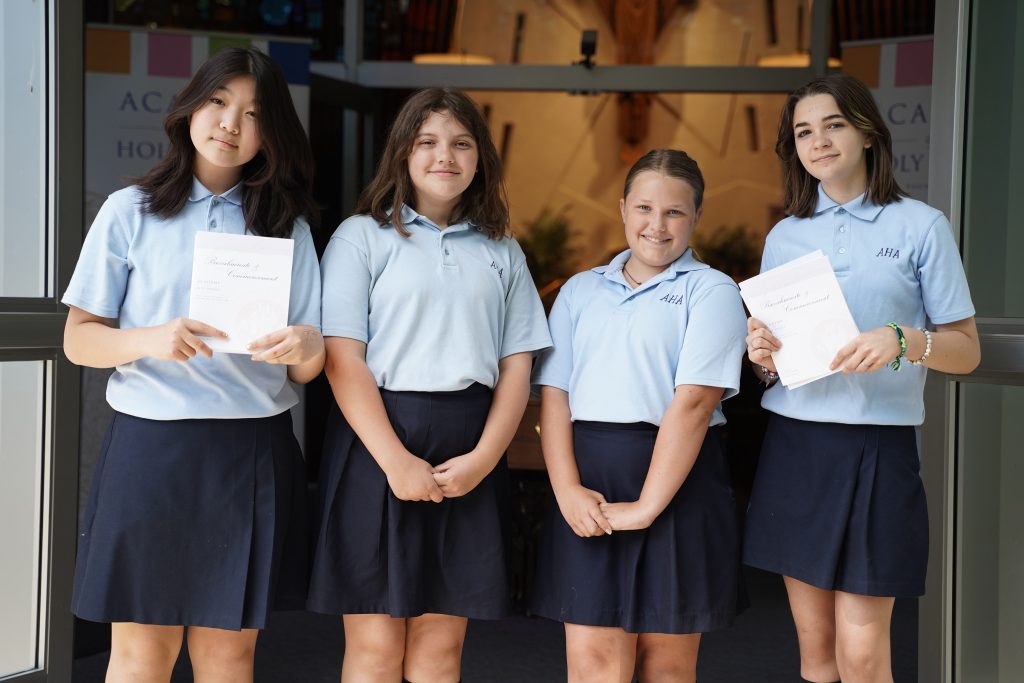 We ask all those within the Holy Angels family — current parents, trustees, faculty and staff, alumnae, parents of graduates, grandparents, and friends — to participate in the AHA Annual Fund. Contributions enable us to meet the needs of the Academy today, while supporting our current students and our dedicated & talented faculty.
Unrestricted gifts to the annual fund are most appreciated and are used where the need is greatest. Donors may also designate their gifts to one of five special funds, including academic programs, spirituality & service, fine & performing arts, activities & athletics, or scholarship/financial assistance. The annual fund runs every year from July 1 through June 30.
Please remember that matching gifts count toward your annual fund giving level, and can double your gift! Because of your generosity, AHA will continue to a long history of excellence in educating & empowering young women well into the future.
For further annual fund information, or to make your gift by phone, call The AHA Advancement Office, at 201-338-8524. For more ways to give, click here.